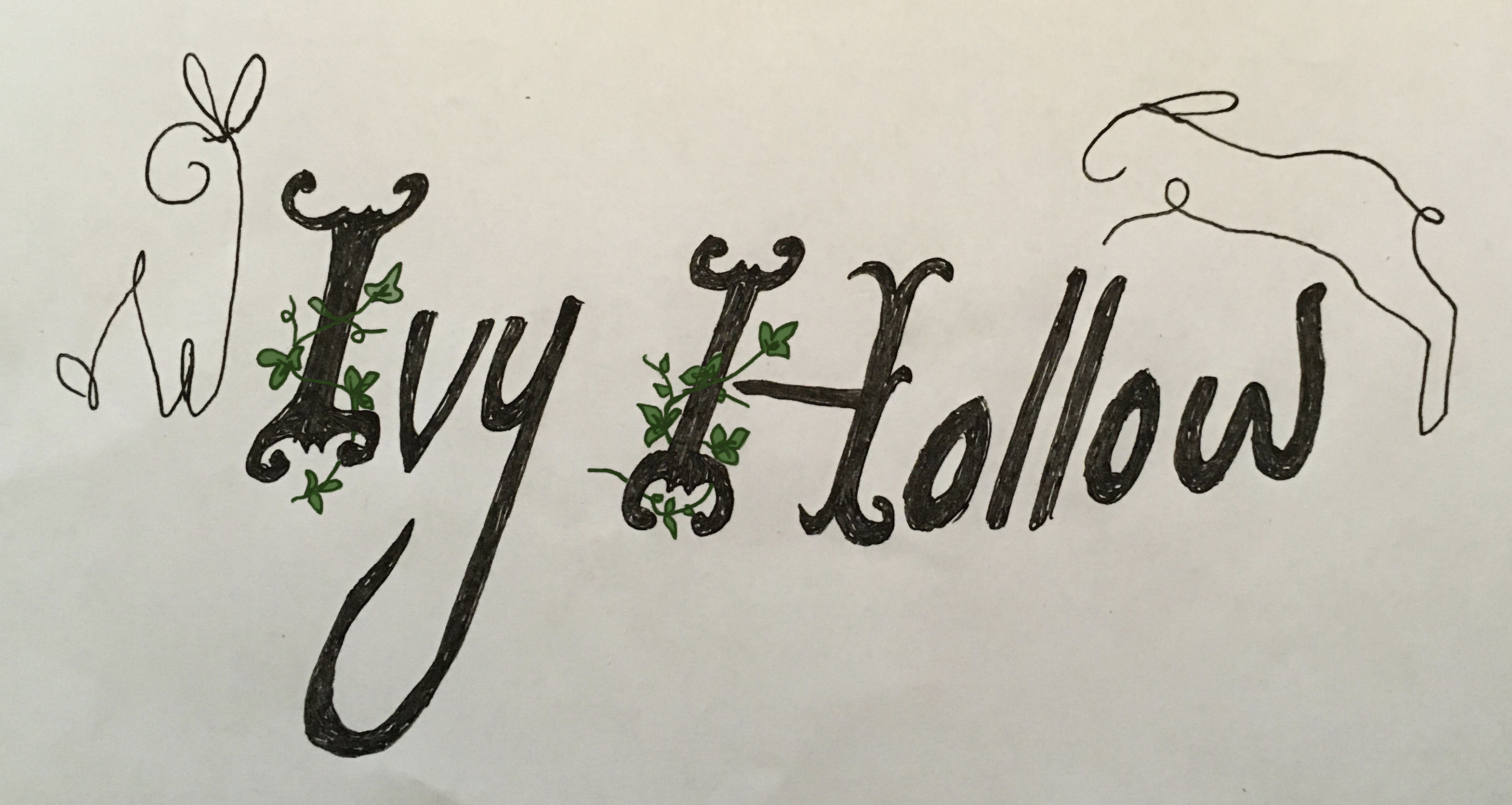 ~*~ Ivy Hollow Rabbitry ~*~
click here to go back to Daystar's Home page

Welcome to Ivy Hollow!
We are located in the beautiful Pacific Northwest--Washington State; just 30 minutes north of the Vancouver/Portland area.
We specialize in breeding quality, purebred New Zealand Rabbits.
Our rabbits are multi-purposed; they are sold to be pets, or as meat producers.
Here at the rabbitry, we collect rabbits' rich manure, and disperse it onto our gardens and flower beds.
We feed only the highest quality organic hay, pellets, and freshly grown produce, keeping our rabbits happy and healthy!





~* TreeHorn Farm Harvey *~





Born 08/2021
Handsome Harvey is our purebred, black New Zealand buck.
I'm excited to be using him on my does this summer,
and seeing what beautiful kits he will sire.

Production history:
07/10 - to Cordelia - 8 black kits
08/20 - to Thalia - TBD





~* Kathleen's Thalia *~





Born 04/2020
Sweet Thalia is a purebred, broken blue New Zealand doe.
She is a darling, and a great mother!

Kindling History:
03/25/22 - 2 bucks, 3 does
Next due date: 08/20, bred to Harvey




~* East Coast's Cordelia *~


Born 11/2021
Mademoiselle Cordelia is a lovely chocolate New Zealand doe.
She is the newest edition to the rabbitry, hailing from the east coast!

Kindling History:
07/10/22 - 8 black kits





Kits available beginning 09/04/2022!



Copyright 2022 - Ivy Hollow
Website created and maintained by Megan W