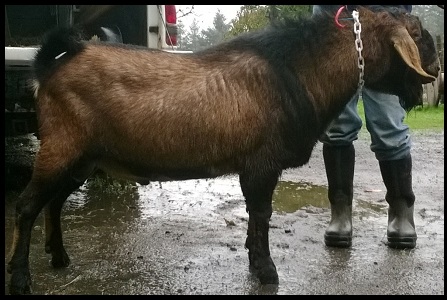 Click Here to see Bonaza's family tree
Bonanza is a gorgeous 5th gen. (51.67/48.33%) Mini Nubian buckling.
He has quality breed character with the milk background we desire in our dams & sires.
His beautiful ears are frosting on the cake!
Congratulations Tracy on adding this amazing boy to your herd!
Tested G6S Normal!!
Sire: Echo:

Echo Hill's Sierra Nevada *B





Dam:

Echo Hill's I-B Bonnie2





S

ire's Dam:

FMCH Echo Hill's Sierra Sarah *P




Dam's Sire:

Cornerstone Farm Teddy







Sire's Sire:

Echo Hill's Cracker Jack




Dam's Dam:

Echo Hill's Bonnie Girl 2*P (1-CH Leg)