Echo Hill's Lady Firefly
Home | Senior Does | Junior Does | Bucks | New Arrivals | For Sale

Reference Does | Reference Bucks | Breeding Schedule | On The Farm | Contact Us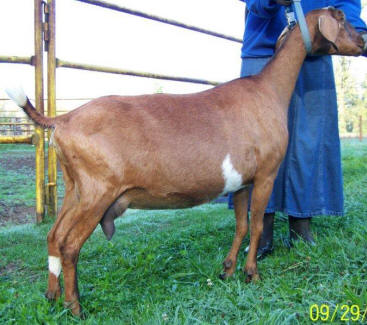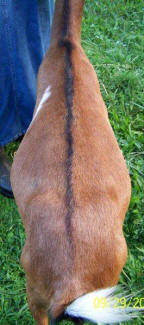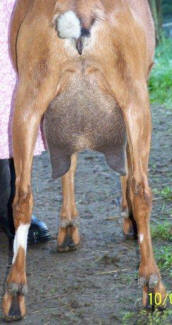 Click here to see Firefly's extended pedigree
We are so proud of Firefly, our senior Miniature Nubian (50/50%) doe,
she won Grand Champion Sr. Mini Nubian Doe in the MDGA 2010 Fall V-show.
She also won 1st place in both MDGA's Fall 2009 & Spring 2010 V-show!!!
Firefly is a beautiful 4th gen. Mini Nubian doe we purchased from Dannette Hackman, Echo Hill's Farm.
She has been an asset to our breeding program, by adding milk and show lines to our herd.
She is also the dam of our doe Daystar's Phoebe *P.
Thank you Dannette!!


Sadly we lost Firefly in the summer of 2012
We miss you Firefly!!
Sire:

CH Rainbow Meadows Charlie Brown

(3rd gen.)





Dam:

Hackmen Farms Easter Sunrise

(3rd gen.)




Sire's Dam: Hidden Creek's Brownetta

Dam's Sire:

Hidden Creek's Nino



Sire's Sire:

Hidden Creek's Mega Bits




Dam's Dam:

Hidden Creek's Diamond *P




Copyright 2008-2020 - Daystar's Farm
Website created & maintained by
TJ's WebDesign